The Big Problem of US Consumer Medical Debt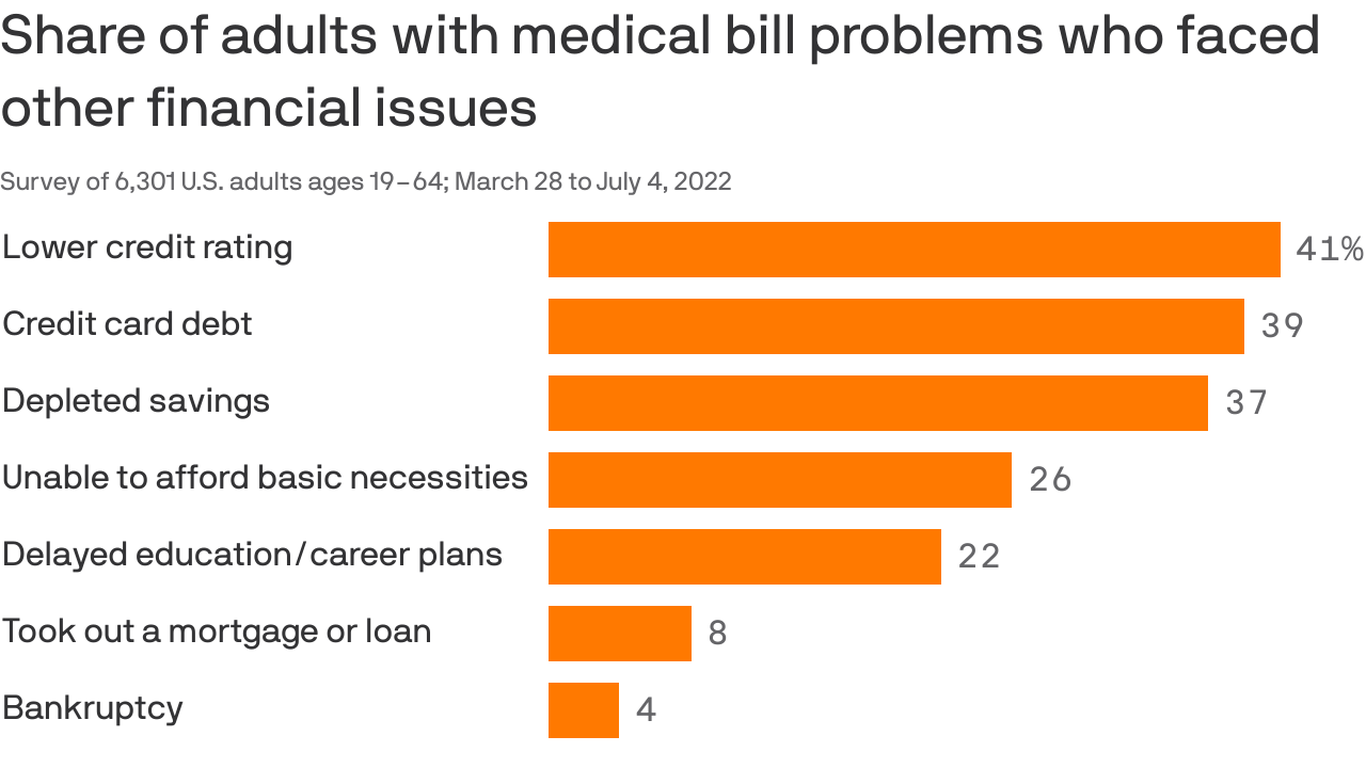 According to a biennial report by The Commonwealth Fund.
Why is this important: This is the latest proof that insurance coverage alone cannot protect people against soaring medical costs, leaving some facing long-term financial consequences.
By the numbers: In the survey, based on responses from more than 6,000 people between March and July 2022, nearly half (49%) of respondents said they would be unable to pay an unexpected $1,000 medical bill within 30 days.
About 2 in 5 people who said they had trouble paying off their medical debt reported issues such as a lowered credit score, credit card debt, or depleted savings.
Nearly one in 10 people had taken out a mortgage on their home or gotten a loan to pay off their medical debt.
The big picture: As we've already reported, Americans owe debt collectors more for medical debt than any other type of debt.
The bottom line: Without a change in policy, the problem is likely to get worse as inflation pushes up costs, including premiums and deductibles, said Sara Collins, lead author of the study.
Additionally, the impending expiration of the COVID public health emergency could prompt states to redetermine Medicaid enrollees' eligibility and cause nearly 16 million people to lose coverage.