Labor will struggle with a deficit and debt until it raises taxes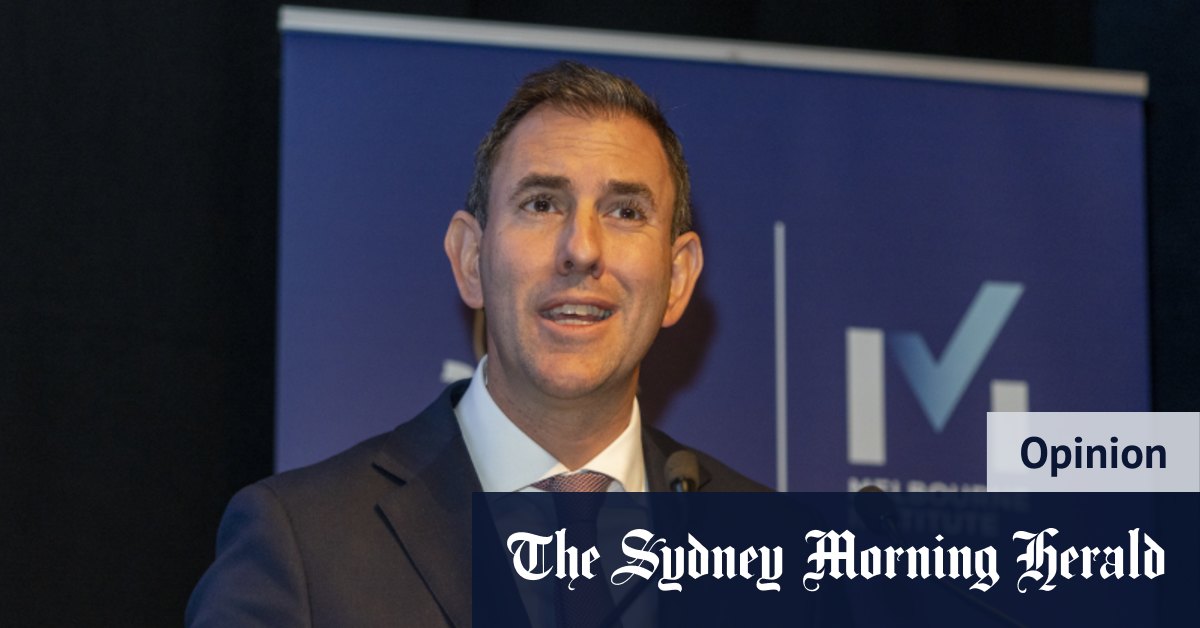 But also: the rise in world prices of fossil fuels caused by the war in Europe has produced a huge increase in tax collections from our mining companies. Last week's budget announced the new government's decision to use almost all of this windfall to reduce the deficit.
And last week we learned that the government has also decided to keep very tight control over public spending. He introduced all the new spending programs he had promised in the election, but cut the previous government's programs to largely cover the cost of the new ones.
His frugality had a purpose: to help the Reserve Bank reduce inflation by first using higher interest rates to reduce inflation. request for goods and services.
Keeping the deficit low for another year has, Treasurer Jim Chalmers said this week, changed the "stance" of fiscal (fiscal) policy to "broadly neutral" – neither expansionary nor restrictive. Which, he hopes, will mean the Reserve will have to raise interest rates less than it would have.
Another benefit of his decision not to spend the tax windfall, Chalmers said this week, is that by June next year the government's gross debt will be $50 billion lower than it would have been. summer. And, according to Treasury calculations, that reduction means a savings of $47 billion in interest payments over the decade to 2033.
Great. Tremendous. Except for the strangest: two years after this exercise, the budget deficit should have risen to 51 billion dollars, or 2% of GDP.
The deficit will not go away but under current policies it will remain too high every year as far as anyone can see.
Additionally, the budget's "medium-term projections" project a deficit locked in at around 2% each year — or $50 billion in today's dollars — for the next eight years through 2032-33.
In the first budget this year, just before the election, the deficit was expected to fall slowly to 0.7% of GDP by 2033. Now no progress is expected. Which means, of course, that the amount of public debt we end up with will be upper than expected during the election campaign.
Gross public debt is no longer expected to plateau at around 47% of GDP until the early years of the 2030s.
So if last year's budget deficits and these are so much better than we expected just seven months ago, why on earth should the last eight years of the medium term now be much worse?
Loading
Three main reasons. First, because a new actuarial valuation of the future cost of the National Disability Insurance Scheme (NDIS) shows that the cost is rising much faster than previously thought. Second, because global interest rates have risen so much this year, the interest bill on public debt is now expected to be much higher over the next decade.
Third, because the previous government based its projections on the assumption that labor productivity would improve at the rather unrealistic average rate of 1.5% per year, but Chalmers reduced that figure to a more realistic rate of 1, 2%. This change reduces government revenue more than it reduces government spending.
What this exercise reveals is that the "persistent structural deficit" that past projections told us to predict will actually be worse than we were told. The deficit will not go away but under current policies it will remain too high every year as far as anyone can see.
Fortunately, Chalmers freely admits that current policies will need to be changed. "While this budget has begun the critical task of fiscal repair, further work will be needed in future budgets to rebuild fiscal reserves. [ready for the next recession] and managing growing cost pressures."
He repeated this week his view that as a country we need to 'have a conversation about what we can afford and what we can't' – his way of gently breaking it down that, if the deficit structural needs to be removed, taxes will have to go up.
Ross Gittins is the economics editor.
The Business Briefing newsletter features top stories, exclusive coverage and expert opinion. Sign up to get it every weekday morning.