Election 2022: Unnecessary spending, debt holding Sudbury back – Gravelle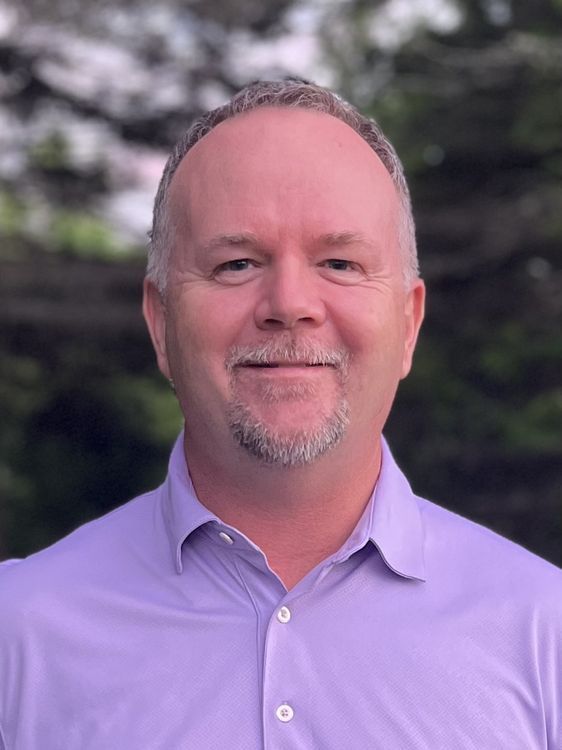 Content of the article
By Don Gravelle
Content of the article
Don Gravelle, claims specialist at Intact Insurance, will run for mayor in October, against eight other candidates.
Born and raised in Greater Sudbury, Gravelle said he's running "to bring the new council together so things can move forward. That said, to also ensure financial accountability and stop wasting taxpayers' hard-earned money, especially on unnecessary consultants.
If elected, Gravelle said he would examine why "(Greater) Sudbury Hydro is only giving credit for three years of overpayments when it could be up to 15 years of overbilling. These may not be large amounts, but overpayments must be fully refunded.
In addition to Gravelle and incumbent Brian Bigger, the following people are vying for the chain of office: former Liberal MP Paul Lefebvre; former Ward 4 Councilor Evelyn Dutrisac; Bob Johnston, a homelessness and poverty advocate; Mila Wong, Devin Labranche, Miranda Rocca-Circelli and David Popescu.
Content of the article
Q: Why are you running for mayor?
A: I'm running to bring the city council together and move the city forward as an industry leader; one that encourages development and growth and becomes a desired place to live for families.
Q: What unique qualities can you bring to council chambers?
A: I can bring people together to work cooperatively toward common goals. I lead several projects and regularly organize people, and I can transfer those skills to the municipal level to make Sudbury a better place for everyone.
Q: What do you see as your role as mayor?
A: Along with the leading city council, my role will be to liaise with other levels of government, as well as the private sector, in improving our city; inviting development; encourage young people to stay or settle here because of learning and employment opportunities; and to ensure that Sudbury is an important center of the province and of our country.
Content of the article
Q: There has been a lot of contention over the past four years. How would you work with your peers to overcome these challenges and move forward in unity?
A: I would start by talking and having lots of conversations with board members. I would listen to their concerns and put this discord into perspective. I would work with all players to find common ground so that we can move forward together.
Q: What issues in the city are you most concerned about?
A: Unnecessary spending is a big issue for me and everyone I talk to about our city. We need to stop being a stereotype of what not to do as a government. Also, if we want to attract more people and businesses to our city, it needs to be cleaner and more inviting. In my work, I have traveled throughout the province and seen many other communities and how they beautify their appearance. I know we can do better.
Content of the article
Q: What is your position on the Junction East project, given its latest cost projection of approximately $98 million?
A: I would need more information than the board or management has, unless I go through the process of obtaining it through a freedom of information request. Given the time it takes to process and complete an application and the amount of paperwork prepared, this could only be obtained after the election. Before council makes a decision on the Junction East project, we should have more than a design. We need concrete plans ready for the tender to know if the budget is right.
Q: The municipality still needs a new arena to replace the 70 year old barn on Elgin Street. How should the town hall proceed?
Content of the article
A All council members should canvass their constituents to see what they want. We also need to see what our city's budget is versus renovating the existing arena or building a new one. We need to know what budget is available so we can make an informed decision. This information must be shared with the public and the issue can be put to voters in the form of a referendum. The final step is for the board to vote on a decision and move on.
Q: Are you alarmed by the amount of debt the city has taken on in recent years? How will you approach this issue in the future?
A: Yes, definitely. Again, the board and senior management have access to these numbers. I want to know in which areas of our budget and expenditures the increases have been the greatest. Inflation has increased dramatically over the past two years. Is the higher amount due to inflation, COVID-19 or other expenses? Voters need answers and transparency to have confidence in the decisions made by the council.
Content of the article
Q: How do you like to spend your free time?
A: I volunteer at our community center. I also work with an animal rescue organization to transport rescued animals and bring them to veterinary help, and to their new forever homes. I was a sports coach and played baseball. My favorite is spending time with my family.
Q: Tell us about someone who has inspired you in your life.
A: It's hard to pin down for me. There have been so many people I know or have known who give of themselves to improve the lives of others. I am inspired by those people who may never have received any form of official recognition or reward, but who have made the world a better place for everyone in small steps, every day of their lives. They are my inspiration.