Chinese manufacturer CIFI Holdings suspends payment of its foreign debt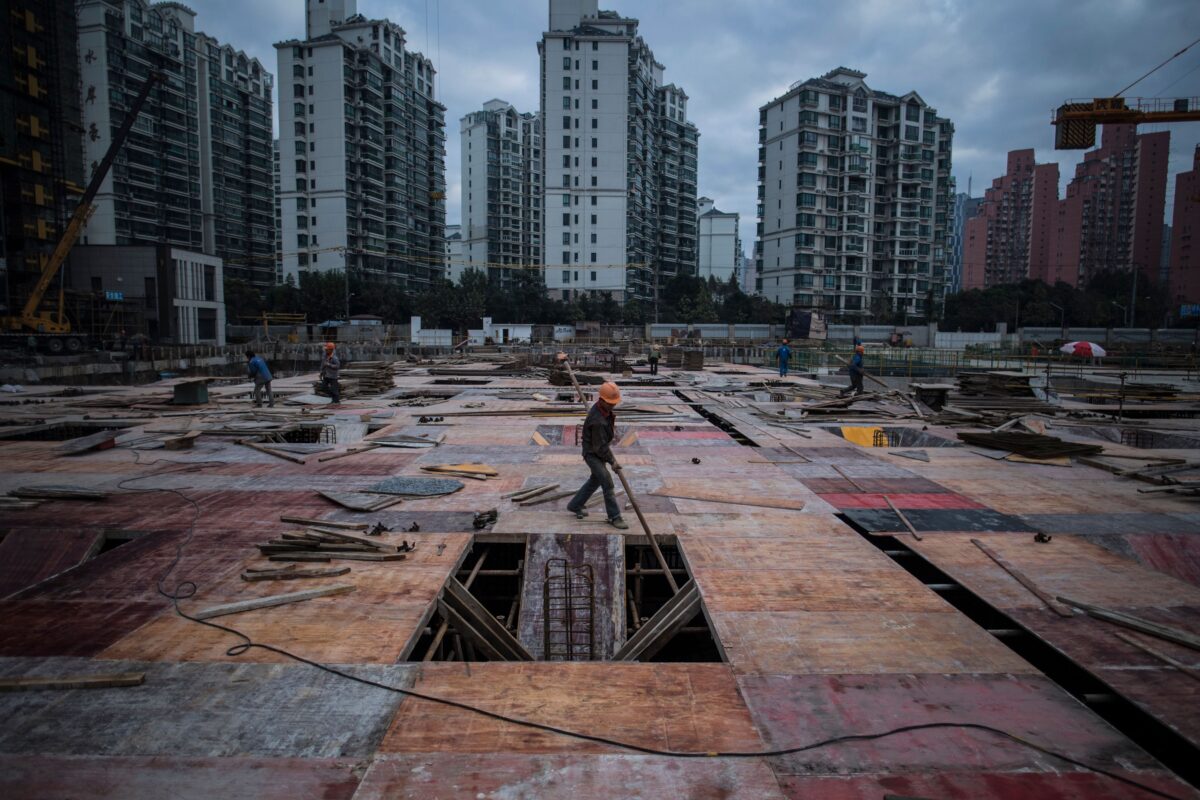 Despite foreign debt default, property developers turn to raising domestic capital to survive despite tough policies
News analysis
China's CIFI Holdings (00884.HK) recently announced that it had suspended all foreign debt payments due to deteriorating cash flow, but would repay debts to maintain domestic financing. This may indicate that Chinese companies are now cutting their international capital ties amid tighter policies and are turning to domestic investment to survive.
CIFI Holdings declared on November 1, it suspended principal and interest payments to all foreign creditors, citing weakening sales and stagnant cash flow since September. And despite its "best efforts, it has failed to generate enough cash to meet its current and future obligations."
As of November 1, CIFI Holding's external debt, including bank loans, senior notes and convertible bonds, amounted to approximately $6.85 billion, total outstanding principal, interest and related surcharges amounting to approximately $414 million.
Despite the external debt defaults, CIFI Holdings said it would settle its domestic debts to guarantee its operation and maintain its domestic financing.
Chu Hanshi, a UK-based financial expert, told The Epoch Times on Nov. 4 that CIFI Holdings has encountered headwinds in its operations and cannot take on new debt to pay off old debt, whether it either in the country or abroad, so it completely waived its foreign debt.
However, CIFI Holdings is selective in repaying its debt so it can "support its domestic business as a priority, as it says domestic debts would be repaid on schedule," Chu said.
This selective debt repayment behavior may be related to the tightening policy that has prevented private companies to seek foreign investment in recent years, such as the ride-sharing technology company Didi Chuxing and the after-school tutoring programs that left the US stock market. This left private companies solely dependent on domestic capital to run their affairs.
CIFI Holdings' 2022 interim financial report published on September 29 show that first-half sales fell by 53.6%, net profit by 64.5% and net profit to shareholders by 79.7%.
CIFI Holdings ranked 14th with sales of 113.38 billion yuan (about 15.9 billion U.S. dollars) and 13th with real estate sales of 7.81 million square meters in the real estate business sales results ranking in China from January to October 2022, published by China Index Academy on October 31.
As one of China's prominent immovable companies, CIFI Holdings, headquartered in Shanghai, received a credit enhancement from China Bond Insurance Corporation in August and is participating in the second round of domestic bond issuance projects, according to a Nov. 3 report by public financial media outlet Securities Daily.
Real estate companies struggle to survive
The first 10 months of the year saw China's top 100 real estate companies total enterprise sales of 6,095.46 billion yuan (about $850 million), down 43.4% year-on-year. the other, while total sales in October fell 26.5% year-on-year. , according to a report by China Index Academy.
As of Nov. 1, the report said more than 300 provincial and municipal governments in China had adjusted policies more than 900 times to boost the real estate market, with an average of 90 policy adjustments per month.
Despite various stimulus measures, however, the so-called "golden September and silver October" – the two months known as the traditional peak season for home sales in China – have not arrived as expected for the property market.
"CIFI Holdings' performance this year shows that it has been quite cautious in acquiring land and has already sold a number of projects in the third quarter of this year to raise funds," Chou said.
This may include the following movements. On July 11, CIFI Holdings sold some of its Shanghai units for 187 million yuan (about $25 million). On August 31, the company raised approximately HK$628 million (approximately $80 million) through discounted equity awards. On September 6, he declared to sell part of its Hong Kong assets to a joint venture of Wang On and Dutch fund manager APG for HK$1.34 billion ($170 million). On September 9, CIFI Holdings transferred part of its stake in its Nanjing rental project, bringing in 117 million yuan (about $16 million) in the capital.
According according to a November 1 report from Bloomberg, in the fourth quarter of 2022, total debt maturities of Chinese property developers – including onshore and offshore bonds and loans, and domestic fiat loans – reached $53.7 billion; in 2023, total debt maturities could be $72.3 billion in the first quarter and $238 billion for the full year.
Although total debt maturities in 2023 may be 25% lower than in 2022, Chinese property developers are still feeling the pressure of heavy debt service due to the market slowdown and falling sales, Mr. Chu said.